Upcoming Events
Bake Sale: December 8 during the Winter Concert. Purchase yummy treats to raise money for Wilder. CALLING ALL BAKERS! Please consider making a baked good donation. Learn more and sign up.
Wilder PTO Meeting: 12/11/23 from 5:15-6:45 pm in the Wilder Office.
Popcorn Day: 12/15/23, in need of volunteers to bag popcorn, please consider helping.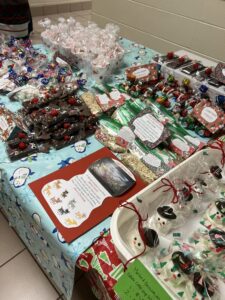 PTO Meetings
Wilder PTO meets the third Monday of the month from 5:15-6:45 pm in the main office during the school year. Attending a meeting is a great way to provide input on events and fundraisers sponsored by the PTO.
PTO Meeting Dates: 12/11/23, 1/29/24, 2/19/24, 3/18/24, 4/15/24, 5/20/24
Scholastic Book Fair
Foster your child's love of reading by purchasing a book at the Scholastic Book Fair. The Wilder PTO sponsors this event during parent teacher conferences. A variety of books for all ages are conveniently set up in Wilder's library. Best part, every purchase earns free books for Wilder Elementary School classrooms!
Next Scholastic Book Fair: Spring 2024
Donuts with Grownups
Students bring any special adult to share a sweet treat with before school.
FREE donuts, coffee and milk provided!
Next Event: Spring 2024
Read-A-Thon
Read-a-thon (RAT) is a fun, exciting journey helping your children get excited about reading! With classroom competition and individual reader prizes, this new Wilder PTO event became a student favorite in 2022 and again in 2023.
Wilder students read 70,000+ minutes during RAT Fall 2023
Next Read-A-Thon Event: 2024/2025 School Year
Teacher Appreciation Week
In early May Wilder PTO says thank you to the teachers and support staff who play huge role in our student's lives and in the success of Wilder Elementary School. Our thank you comes in the form of gifts and treats from locally owned businesses (when possible). Contact us if your business has a gift/gift card the PTO can purchase for this year's gift.
Teacher Appreciation Week: 5/6/24-5/10/24
The Wilder Elementary PTO is a 501c, which means EVERY PENNY earned goes straight back to the school.
Your donation or payment for a fundraising event helps us continue to support students and staff at Wilder Elementary. Check out upcoming events or other ways you can help